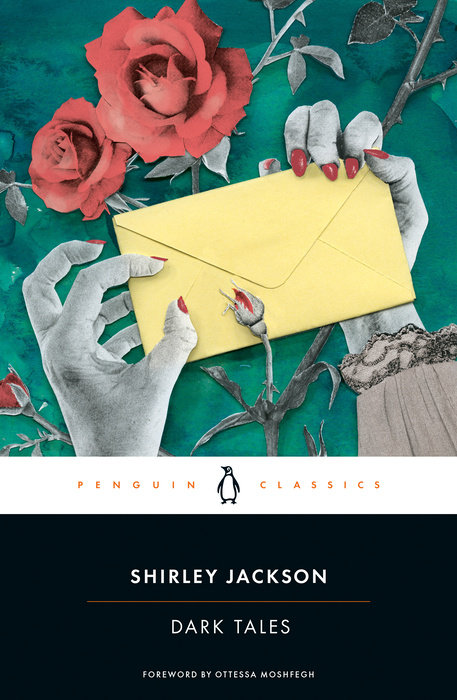 I consider myself more familiar with Shirley Jackson than most authors. I've read the majority of her works, including many short stories, as well as Ruth Franklin's biography A RATHER HAUNTED LIFE (2016), and I previously wrote about THE HAUNTING (1969) and have a conflicted relationship with Josephine Decker's SHIRLEY (2020), and don't get me started on Mike Flanagan's THE HAUNTING OF HILL HOUSE (2018).
I attended a screening of the currently unavailable OFFSEASON (2021) — I believe it'll be available via Shudder/VOD next year, but I felt it'd be dumb to recommend something no one can see — and the director (Mickey Keating, who I know best from DARLING (2015)) was in attendance and discussed the influences which were mostly obvious in a good way: SILENT HILL 2 (the game, not the film), THE FOG (1980), but he also name-checked Shirley Jackson's THE SUMMER PEOPLE, which I'd never heard of.
For reasons I'm unaware of, Jackson's short stories — many of which were published in long-gone magazines — have been frustratingly difficult to track down until relatively recently. This is speculation on my behalf, but the bulk of SHIRLEY — the fictionalized version of Shirley Jackson's life that Decker adapted from Susan Scarf Merrell's novel is seemingly built on the back of Jackson's short THE MISSING GIRL, which was mostly unknown and out-of-print until 2018. Anyway, THE SUMMER PEOPLE was recently released as part of a new-ish Jackson short-story collection: DARK TALES (2017), with an intro from Ottessa Moshfegh (one of my favs: see DEATH IN HER HANDS (2020) and MY YEAR OF REST AND RELAXATION (2018))
THE SUMMER PEOPLE is short, but very effective. It's a rather quintessential 'New England outsider' take — as a number of her works are — but so expertly drawn, and ends on such a fraught and enigmatic note that I couldn't help but love it, and certainly couldn't fault Mickey Keating for leaning on it. Like all of Jackson's shorts, it's so economical and builds so well, it feels as rich and riveting as several hundred pages.
https://www.penguinrandomhouse.com/books/558130/dark-tales-by-shirley-jackson-foreword-by-ottessa-moshfegh/